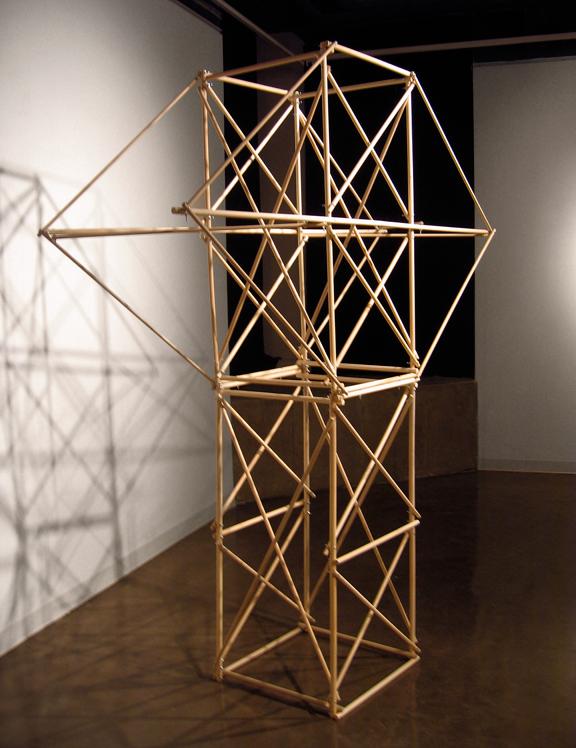 Larry Lee
Solo Exhibition - Cultivator at Bray Grove Farm
Sunday, October 8, 2023, 2-5pm
Cultivator is pleased to present Larry Lee's solo outdoor exhibition during Bray Grove Farm's Autumn Farm Day.
Larry will be exhibiting several of his large sculptures in addition to performing Green the Acre with Jason Dunda in their acclaimed International Chefs of Mystery! duo.
Please rsvp and join us on Sunday, October 8th from 2-5pm for art, conversation, andlight refreshments on our small holistic farm. Bray Grove Farm is located 70 miles southwest of Chicago in Grundy County. To confirm your attendance and receive directions and parking information, kindly email.
My work remakes high/low culture as multimedia "orientalia", stylized reproductions of cultural objects, images and actions that fit a stereotype, perspective or aesthetic often associated with anything Asian which explores how the production of culture and its byproducts constructs and typecasts the discourse of Self versus Other by reinventing or reinterpreting what is accepted cultural capital as private/public record with tongue firmly planted in cheek.
-Larry Lee
Larry Lee is a multimedia artist, independent curator and writer who earned his Bachelor of Fine Arts from the University of Illinois at Chicago and his Master of Fine Arts in Sculpture at the School of the Art Institute of Chicago where he also teaches Art History, Theory and Criticism.
His practice includes sculpture, video, installation and painting that "remakes" his personal history in specific and the Asian American experience in general into stylized multimedia objects and images he facetiously terms "orientalia". His work has been exhibited in Chicago at the Chicago Cultural Center, Gallery 400 and Evanston Arts Center as well as New York City, San Francisco, Philadelphia, Dallas, Houston, Cleveland, New Haven and Glasgow, Scotland. In addition to his curatorial project, Molar Productions, Lee collaborates with the painter Jason Dunda to perform as "The International Chefs of Mystery!" in a long-running video series available on Vimeo.
https://www.larryleechicago.com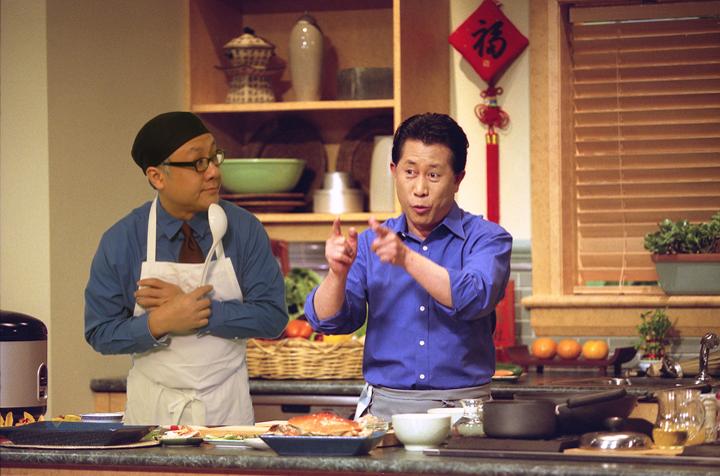 The International Chefs of Mystery!
Like instant ramen noodles and hot dogs, like Cheech and Chong, certain things just go together that really seem out of place and by sheer happenstance but in hindsight, kind of work. A love for the silliness of life barely imitating art (and vice versa) describes the improvisational nature of how Larry Lee and Jason Dunda collaborate in their alter egos as International Chefs Of Mystery!
And what began as two School of the Art Institute of Chicago faculty members sharing ideas to propose a joint studio course centered on humor in art then blossomed into the good old fashioned "Heavens to Betsy!" videotaped performances, Boo's and Bakin, Cooking the Books, Serving the Man, Early to Bed and Q & A with Theodore Horner, President of the ICM Fan Club, Junior Chapter based loosely on Martin Yan (PBS's Yan Can Cook) and the Swedish Chef (The Muppets). Of course, the whole point of such antics throws a pie in the face of society infected by cults of personalities and vox populi culture through a comedy of mannered errors as larger sociopolitical commentary.
Green the Acre
Receiving a grant for the woods, the International Chefs of Mystery! bid adieu to city life in search of their long lost American gothical regionalism and rediscover the joy of Action Cooking, an abstractly expressionistic cuisine of amber waves of grain of salt lightly peppered with grapes of wrath. Watch as the duo recreate such forgotten dishes as the Jackson Potluck, a Depression era favorite made from bacon, goose, and other animal fat drippings on a huge flat pan served on the floor. Or John's Steuart Curry (not to be confused with John Steuart's Curry, a completely different recipe) which called for egg tempura that Thomas Hart Benton despised because of his well-documented ovaphobia.
So in the name of plein air, join our two city mice on their day trip to green the acre.